Partnership Opportunities
God continues to open doors for Grace to develop spiritual leaders around the world and help share His grace in every nation.
Looking for unique ways to invest in Grace? Browse our gift catalog to find the ministry opportunity for you.
We love the opportunity to engage and equip through Grace events. Make plans to join us at an event near you.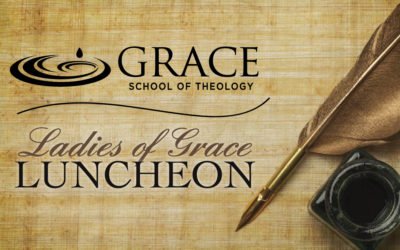 This month we'll be focusing on "God's Love for Women." We'll share in a wonderful time of fun, fellowship, and spiritual renewal featuring a message from Guest Speaker Janice Bleyl and a testimony from Grace School of Theology student Katherine Barner.
read more
Growing up in a home based upon Christian values, I knew who God was and how to study. Yet when I began my studies at Grace, I experienced a new world of knowledge, truth, and spiritual growth.
– Ralene
Grace Staff & Alumna
The mentorship I have already received has impacted me at such a deep level, and I will forever be grateful for this time and experience at Grace.
– Juan Ariel
Grace Staff & Student
When I go through situations as a pastor, I so look forward to seeing my brothers and sisters in my Grace family. I love that we are truly a family.
– Emerson
Grace Alumnus
I feel there is a world of difference from my previous university, and I am 100% in favor of the method Grace has implemented to engage its students in a deeper learning experience.
– Tim
Grace Student
Our contact information for our World Headquarters is listed below or feel free to complete the contact form to share a comment or question.
We thank you in advance for connecting with us!
Address: 3705 College Park Drive, The Woodlands, TX 77384
Phone: 877.476.8674
Business Hours: 8:00am – 5:00pm (Monday-Friday)